LINK up your Musically-related photos, articles, and

compositions

bl

og posts with us NOW.
Here are the Top
3
Posts for JANUARY....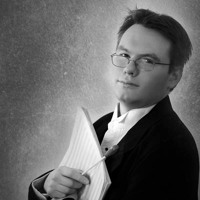 In Brandon's own words... "Long one of my favorite hymns, How Firm a Foundation has been a cherished part of the American religious experience since it was first published in 1787. Expressing a steadfast faith in the face of great trials, I found this tune fertile ground for arrangement. In my setting, the melody is presented numerous times to start as the music builds in intensity. The tune goes through colorful variations before the reaching an exultant conclusion."
An informative post on the use of social media for a choir -- here is a sample promo video they made for YouTube
-- a collection of fave Pop vocals
Kimberly's Suspense Novel about Murder, Love, and Secrets
We want to connect with other bloggers who love choral music.
Use our easy Linky tool to post your composition tips, singing techniques, ideas for the best recording venues and your fave choral videos.
Music related crafts, decor and recipes too!
Visit as many

of these bloggers

as possible and leave a quick comment like, "Hello! I love choral music too, and I hope you have a wonderful week!" I'd also love it if you could leave a comment here about this project.